Kixott Movie Nights: Go
April 12 @ 8:00 pm

-

10:00 pm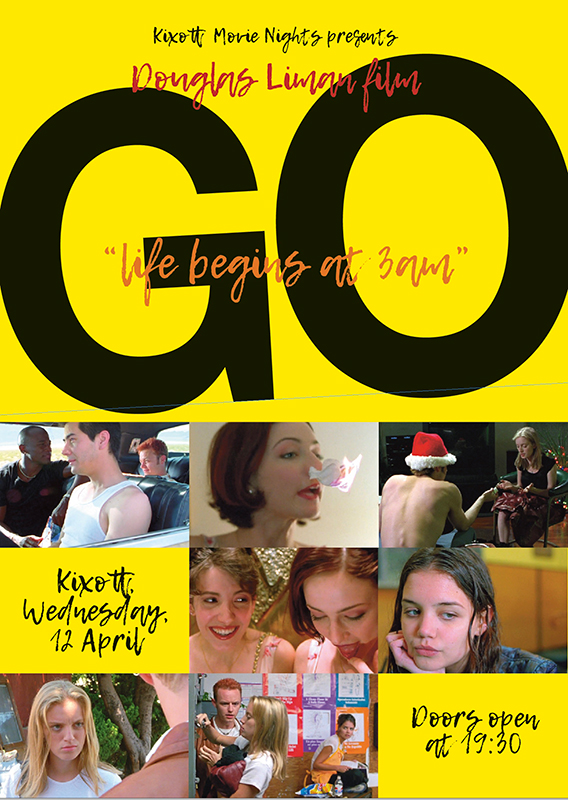 "Life begins at 3am," the tagline reads. It also reads "from the director of Swingers", who soon also became the director of The Bourne Identity.
But while Go most emphatically does NOT track the journey of an amnesiac super-spy, Doug Liman's hyper-kinetic style is very much in evidence here, where 'one wild night' is seen from the point of view of a variety of colourful characters, each embodied by some of Hollywood's most magnetic of character actors.
Bursting with hyperactive energy and acidic inventiveness, this darkly comedic romp is probably the best of the 'post-Tarantino' American indies.
Grab a drink and get ready to party like it's 1999!