Kixott Movie Nights: Heavenly Creatures
April 26 @ 8:00 pm

-

9:45 pm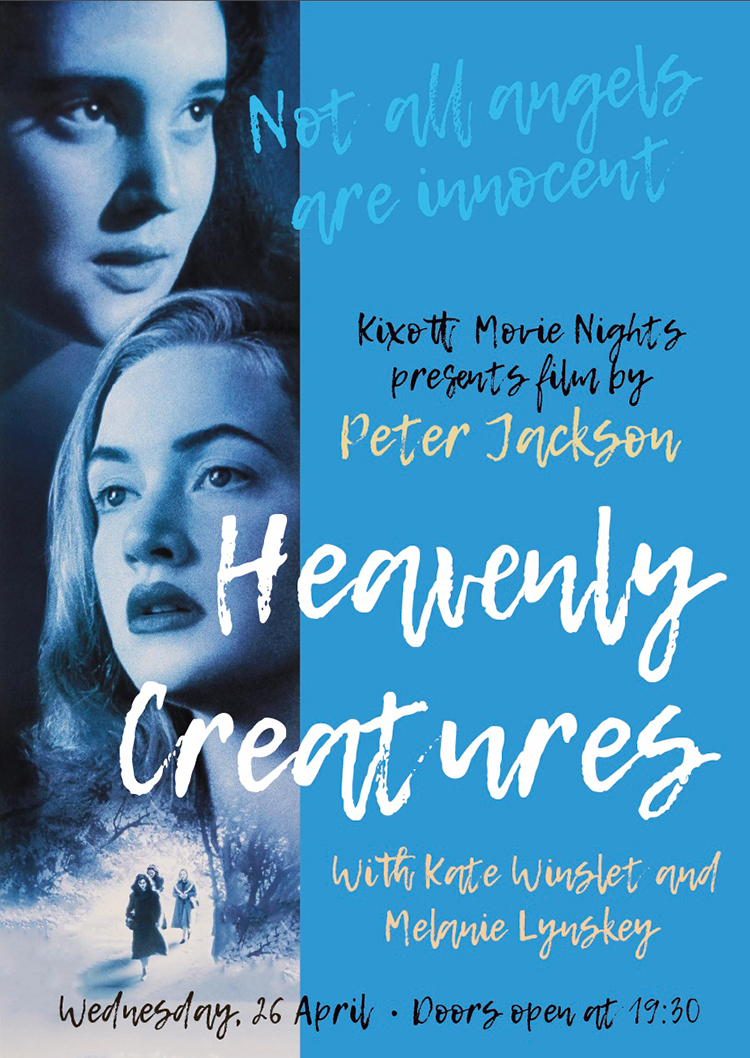 Before he became the architect of the seminal fantasy franchise of our time (though crucially, AFTER his foray into gloriously schlocky DIY horror), Peter Jackson gifted both Kate Winslet and Melanie Lynskey with their feature film debuts with Heavenly Creatures.
By turns beautiful and unsettling, what is ostensibly a 'true crime' story doubles up as a meditation on coming-of-age and female friendship, co-written with Jackson's partner and frequent collaborator Fran Walsh.
Winslet's skyrocketing career needs no introduction, of course, and Lynskey's own renaissance in the public eye post-Yellojackets has also been inspiring to observe. But the seeds of their creative talents — and of pretty much everyone involved in this unique tonal mix of a movie — can be found here.
So grab a drink and loosen yourself up for a journey rife with shocks, giggles and tears… just remember there will be plenty more where those came from should you need them.